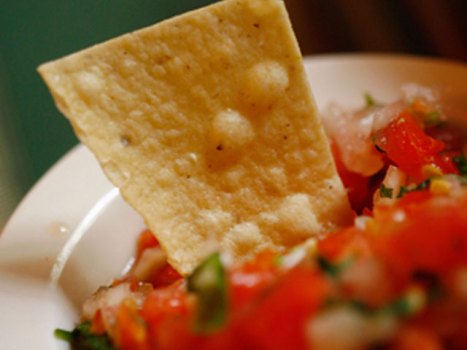 Getty Images
The Oxnard Salsa Festival is on Saturday, July 30 and Sunday, July 31.
SALSA DAYS: Are you more of a pico de gallo person? Does there have to be copious amounts of cilantro? Do prefer to eat your chips with a thinner, onion-laden sauce, rather than a thicker concoction? Salsa is certainly a food that can arrive a thousand different ways for a thousand different palates (and it is rare to find the cook who makes it exactly, to the letter, the same way twice). And it is that variety that keeps the Oxnard Salsa Festival going. Well, and the fact that the two-day festival has loads of kidlet-busying activities, dancing competitions (yep, salsa shaking is on the bill), and asks no admission from attendees. And while there might be thousands of different salsas in the world for thousands of tastes, pretty much everyone has a favorite admission price.
THE DETAILS: The dates are Saturday, July 30 and Sunday, July 31. And while we did open with talk of pico de gallo and cilantro -- we'll always lead with pico and cilantro if the opportunity presents itself -- note that the festival is also very much about movement and music and entertainment. Hours are 11 a.m. to 7 p.m. each day, and if you plan on attending, plan on getting a seat near the dance floor, not just the nearest dip booth. Although that's good, too.