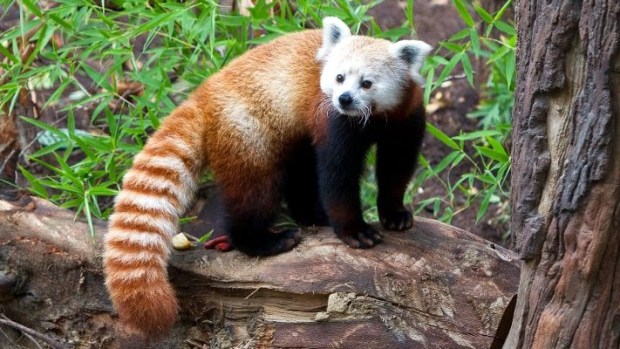 San Diego Zoo
Panda Trek is now open at the San Diego Zoo.
PANDA TREK: The panda? Instant superstar, and deservedly so. The new Panda Trek area of San Diego Zoo will only further panda bear love, but it will also help visitors "discover animals that share the giant panda's habitat, like the red panda, Sichuan takin, and Mang Mountain pit viper." If you are a bear buff, you may have been following the construction and the news over the last few months. You likely also saw these photos of Yun Zi toppling his birthday cake earlier this month. So you're primed for a visit. Very primed. The zoo says the pit viper is not yet in Panda Trek, we should note, so keep an eye on the zoo's Facebook page.
Here's Yun Zi and his very big cake.