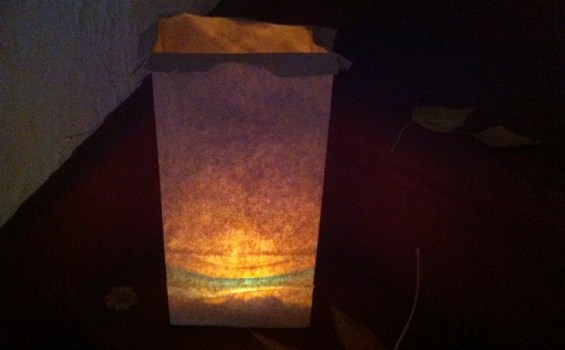 Luminaria
Love a good luminaria? Heritage Hill in Orange County will be lined with paper bags and candles on Saturday, Dec. 14 and Sunday, Dec. 15.
THE LOVELY LUMINARIA: New Mexico's most famous either-or question tends to be this one: "red or green?" Not too much explanation need go behind that particular question, especially if you're familiar with the Land of Enchantment and its most famous foodstuff (that would red or green chile, of course). But a less asked either-or question, and one which comes with as definite an answer as whether a person prefers green or red chile, is this: "luminaria or farolito"? The terms are sometimes interchanged within a single city, or even neighborhood, though luminaria tends to be more common in the southern part of New Mexico and farolito the prevalent term in Santa Fe and more northerly reaches. In short, people are talking about the Christmas Eve tradition of lining walks and streets and yards and roofs with candle-glowing paper bags. Bags filled with sand, of course, to weight them down. It's a striking and beautiful scene, especially when dozens of bags are grouped together. And good news for luminaria-loving SoCalers: Heritage Hill in Orange County will set up the pretty seasonal scene on Saturday, Dec. 14 and Sunday, Dec. 15.
HISTORIC HOLIDAY: The period buildings of the Heritage Hill area will have other lights strung here and there, for sure, but bet there'll be some luminarias lighting the way. Carolers'll be on the grounds, along with St. Nick himself. And the cost? Four bucks for grown-ups, three dollars for children. Think of it as a traditional way to enjoy holiday lights, paper bag-style, and a peaceful evening stroll as well.