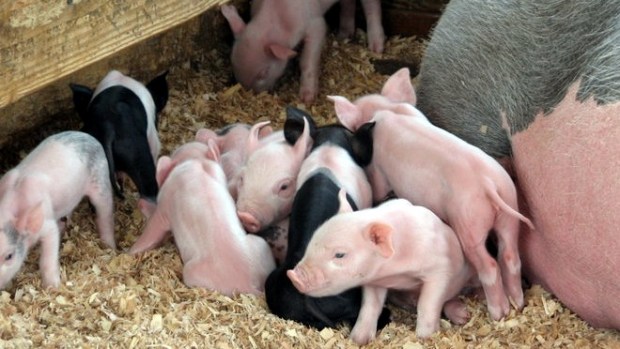 OC Fair
Haven't made the OC Fair yet? Check out Pig Cam.
IT'S TRUE: We had just settled in to see what was happening at the OC Fair over the upcoming weekend, expecting to find interesting concerts and contests and desserts and such. We felt a check-in was due, seeing as how we're about halfway through the month-long, Costa Mesa-based spect-fried-farm-tacular, and we haven't said howdy to it in a bit. Plus, the much-buzzed-about Pogopalooza is on (yeah, you're thinking freewheeling tricks on pogo sticks, and you're thinking right). But suddenly we gave up all hope of discovering what else was afoot at the fair. Because we discovered Pig Cam.
CURLY-TAILED CUTE: Live animal video from a fair is nothing new, but it feels like we need to be reminded afresh, each summer, to tune in. And we're always glad we did. Instant de-stresser and all that. Check out the sweetness here, or, if you just got to see the piglets live, get to the fair before August 15. Remember the OC Fair is closed on Mondays and Tuesdays, although we suspect that Pig Cam never takes a day off. And for that we are grateful.