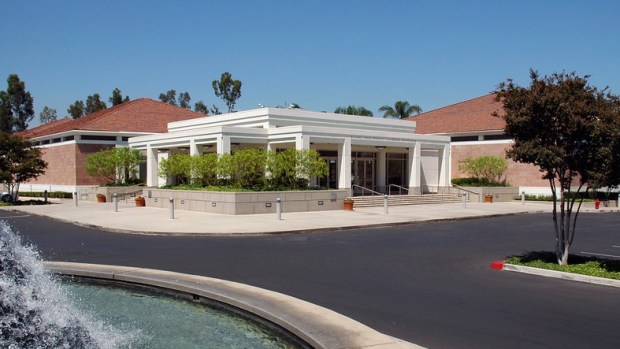 Nixon Library
The Nixon President Library and Museum celebrates Presidents Day with free cherry pie and presidential cameos on Monday, Feb. 18.
PRESIDENTS DAY PARTY: So say you're rather fond of Mount Rushmore, that granite-grand tribute to four of our country's great presidents. You'd love to take the kids there for the February holiday, but what with work and time and the fact that the famous landmark is in South Dakota and you're here in Southern California, well. It just isn't coming together. But the Nixon Presidential Library and Museum hosts something that's inspiring in the way that the Black Hills mountain is inspiring, and there's dessert, too. The inspiring part? Teddy Roosevelt, Abraham Lincoln, George Washington, and Thomas Jefferson will all visit the Yorba Linda institution on Monday, Feb. 18 to mingle with visitors as they dine on that most Washingtonian of foodstuffs, cherry pie. (Well, pie will be available to the first hundred visitors, so scoot your stuff over there first thing.) There will also be a presentation at 1 p.m. with the presidents. Kids and their families are encouraged to attend the 1 p.m. event. Also? The day is admission free. Getting to meet Lincoln, or at least a costumed individual summoning the 16th president? Sounds like a noble holiday outing, for sure.
ALSO AT THE LIBRARY... The Orange County-based museum is celebrating Richard M. Nixon's centennial all year long. Next up on the calendar? An exhibit called "Patriot. President. Peacemaker." Recorded accounts from Jimmy Carter, Bill Clinton, and George W. Bush are part of the multimedia presentation. It opens on Saturday, Feb. 15.