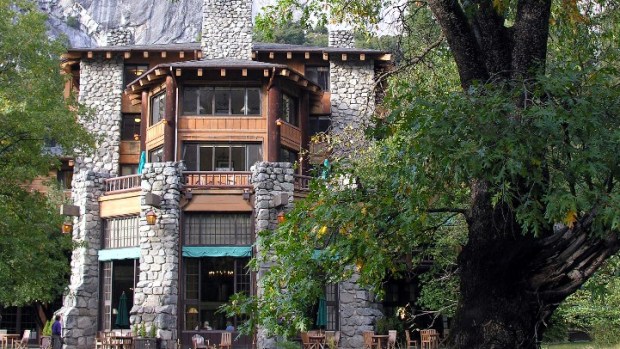 Kenny Karst
Vintners' Holidays open at the Ahwahnee in Yosemite on Sunday, Nov. 6.
HAPPY FALL: Autumn in Yosemite is famous for summoning foliage-seeking photographers (but, let's be honest -- if it is a time of year, people are in the national park snapping photos). But the fall also has a way of drawing those fond of the pleasures of the plate and the glass, and enjoying the pleasures in a grand old lodge. Those particular revelers are in town -- or in park, if you prefer -- for Vintners' Holidays, a multi-week, multi-session event that spotlights winemakers. But the Vintners' Holidays, which are based at The Ahwahnee, aren't simply about sitting and eating and making small talk about tannins with others at your table; it is actually about learning from the people behind the labels. The first session happens from Sunday, Nov. 6 through Tuesday, Nov. 8 and the final session runs from Dec. 7-8.
ON BOARD: Each two- or three-day session will feature representatives from a quartet of wineries; Session V, which is on from Nov. 27-29, will welcome Handley Cellars, Dutton-Goldfield Winery, Simi Winery, Terre Rouge and Easton Wines. There's a Meet the Vintners reception and a dinner with food prepared by The Ahwahnee's team. Oh yes. We did mention The Ahwahnee, yes? All of this happy hobnobbing and sipping and discussing takes place within its pretty confines. There are hotel packages, too, at both The Ahwahnee and Yosemite Lodge. Maybe you should surprise the wine fan in your life with a special trip in advance of the holidays? See a bit of the park in autumn, too? Yeah. A glass of merlot sipped while gazing at Half Dome doesn't sound half bad. Get pricing and package info now.