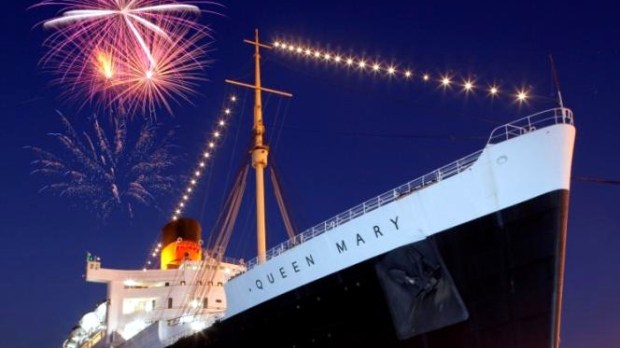 Queen Mary
Fireworks will be a part of the Queen Mary's 2011 Fourth of July party.
BIG SHOW: It's no surprise that a lot of people want to see a fireworks show come the Fourth of July. But often there's a question of setting. Fireworks, of course, are darn twinkly pretty much anywhere, but seeing them over water is a particularly Southern California treat (okay, coastal towns everywhere, we acknowledge that you, too, may go this route). Which is one reason the Queen Mary Fourth of July party remains a local favorite each and every year.
OF COURSE: We're not saying that the fireworks-over-water deal is the only draw. There is that big historic boat. And music, which in 2011 will be provided by Lisa Haley and the Zydekats, Flattop Tom & His Jump Cats, and dj tuneage. Plus there's a rumor that Uncle Sam may be seen on deck. Everything gets going at 3 p.m., and the pyrotechnics round out the holiday at 9 p.m. Get ticket and more time info now.