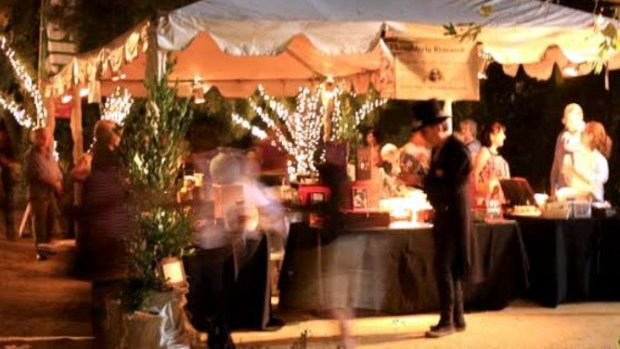 Reyes Adobes Day
Reyes Adobes Days honors a rancho's past, and its current community and neighbors, on Saturday, Oct. 6 and Sunday, Oct. 7.
NOW AND THEN: Of all the states, California has the biggest rep for loving the new and the next. Maybe it has something to do with Silicon Valley, or Hollywood, or the Gold Rush, or all of those legends that say this is place to start again and leave the past behind. It's not a bad reputation to have, as those things go, although it isn't fully correct; we're very much about our past 'round these parts. One only need look at the number of 19th-century ranchos and adobe homes that remain, many of them in very find and well-cared for condition. And one only need look at how their modern communities view them as a vital part of the area. A great example of this is Reyes Adobe in Agoura Hills. Not only is the home, which is over 160 years old, still looking wonderful, but the rancho itself hosts visitors throughout the year. Then, every autumn, there's a party -- make that a two-day party -- which celebrates its roots as well as the musical and culinary and artistic talents of its neighbors today.
REYES ADOBE DAYS: The long-running celebration is named after the home, and it is set to celebrate again on Saturday, Oct. 6 and Sunday, Oct. 7. There's a fiesta and a parade and "authentic rancho period activities" for kids and a horse competition (that's at the Old Agoura Equestrian Arena). There's also an art-and-wine night at the adobe itself, which sounds lovely; after all, we can tour these buildings by day, but we don't often get to stick around for evening. We do wonder if, when it is very quiet at night, at the Reyes, if it isn't a bit like 1850. Old California is still around, for sure.