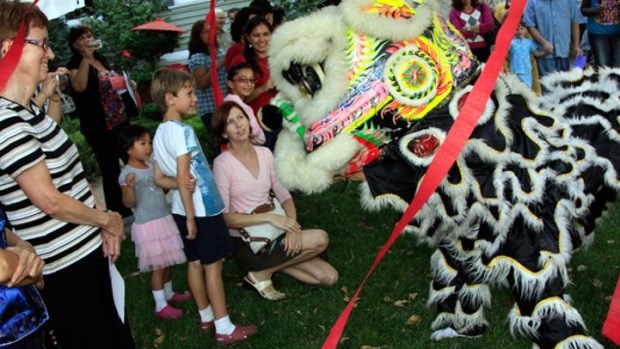 Riverside Metropolitan Museum
Riverside Metropolitan Museum's Heritage House throws a Moon Festival on Sunday, Sept. 11.
MOONCAKES AND MOON: There's something wonderful about the notion of enjoying a mooncake by moonlight. Enjoy that mooncake in a garden, with tea, by the glow of the largest moon of the year? Wonderful, and then some. That's what the Riverside Metropolitan Museum's Heritage House will do on Sunday, Sept. 11. The museum is throwing its annual Chinese Moon Festival, or Mid-Autumn Festival, in honor of the night when our satellite is at its most spectacular (every full moon is fantastic, but oh, that harvest moon is something else). The hours are 6 to 8 p.m., which are not the traditional hours of a family festival. But the moon cannot be summoned mid-day, of course.
CELEBRATE: Stories, lion dances, and chopstick classes -- perfect your skills or start fresh -- are on the roster. We'll note that mooncakes will be an additional cost, but you should certainly have one at some point; they're part of the fun. Plus, the cost of the Moon Festival is free. Oh, and yes; big, crater-finding telescopes will be on the grounds of the pretty Victorian Heritage House. Meaning you can admire our lunar neighbor from afar before getting a super close look-see.