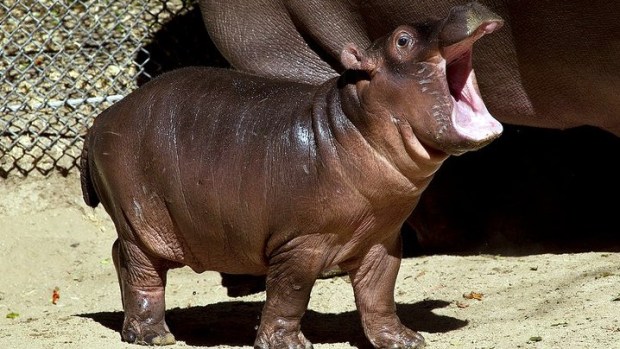 San Diego Zoo
Rrowr! Or whatever cute sound a baby hippo makes. Kids ages 3-11 get in free at the San Diego Zoo during the month of October.
A MONTH OF FREE: Every time the San Diego Zoo and San Diego Zoo Safari Park's Kids Free in October deal rolls around again, we're always slightly befuddled. (Since we're about to talk animals, we'll compare our general befuddlement to that of a dog who believes you've thrown a tennis ball, even when you haven't.) The reason? We can never quite believe two parks that are so famous and so known around the world are waiving admission for a good chunk of visitors for an entire month. We really can't. We're think, "ahhh, did they mean a week? What's the catch?" But there is no catch: Kids ages 3 to 11 get in free at both the famous zoo and the zoo's Safari Park all thirty one days of October, weekends included. That's some serious savings.
WHAT TO KNOW: They'll need to be accompanied by an adult, of course. Also? The zoo steps it up (well, the zoo is usually stepping it up). But this isn't the time of year that they take a break on stuff for visitors to do; in fact, there are several activities on during October as always. Ones we are grooving on? Feed a Giraffe, the Maned Wolf Keeper Encounter, and the Meerkat Meet-Up. In short, you'll save a lot of money and your day'll still be plenty busy. Seriously, we almost want to go back and check again that this is happening. A whole month, San Diego Zoo? Really? We should note that the zoo's most famous resident, that six-week-old baby boy panda cub, will still be tucked away with his mom. But you can watch video, right?