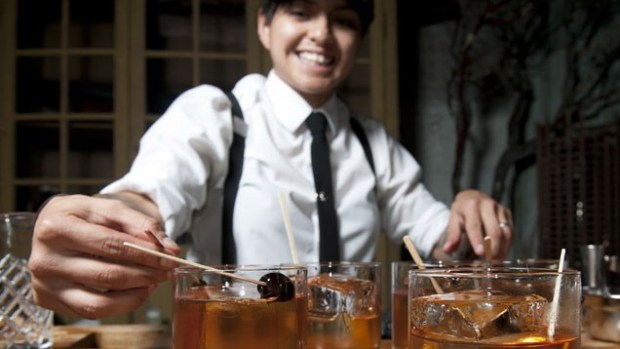 San Francisco Cocktail Week
San Francisco Cocktail Week pours from Monday, Sept. 17 through Sunday, Sept. 23.
BEVERAGES GALORE: Ever since cocktails had their much-ballyhooed renaissance a few years back, and ice cubes started being lit on fire and herbs started being muddled with gourmet sugars and people got dressy to go to a bar again, cocktail celebrations have been springing up. Most of the time they're single night affairs or maybe, at most, a weekend-long party. But then there is San Francisco Cocktail Week, which is indeed a week, which is indeed the amount of time that should be allotted for raising a toast to one of the city's much associated with the handcrafted cocktail movement. One of the country's lengthiest cocktail festivals is lining up the bottles and garnishes in preparation for its sixth annual outing, which happens from Monday, Sept. 17 through Sunday, Sept. 23.
WHAT'S ON TAP: There are truly a lot of tasty events with this one, and we suspect some libation experts from points elsewhere will build a week-long visit around the festival. Things kick off with an artisan tasting on Sept. 17 and a food truck-cocktail pairing to-do on Sept. 18 (a rarer happening in a world that sees many food truck-based events). There's a bartender competition and an East Bay '80s party and the tantalizingly named Cops and Robbers BBQ. In short, it is a lot of spirited doings served with a little paper umbrella and a twist of lime. For the full rundown of what's happening and where, eye the full rundown.