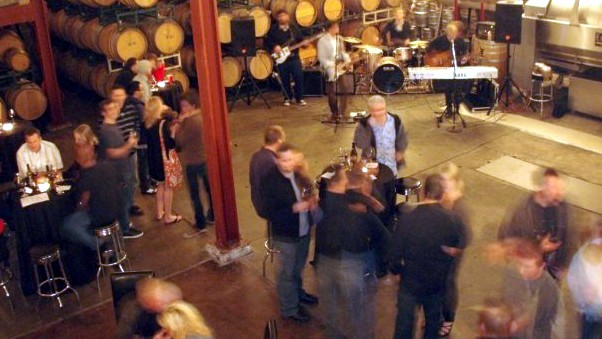 Santa Barbara Urban Wine Trail
The seventeen urban tasting rooms of Santa Barbara have officially incorporated. Now, where's your passport?
SUNNY SIPS: If you've visited a tasting room in Santa Barbara -- or two, or three -- you know that the city has always supported its urban wine stops. Because while brochures and travel guides may depict vineyards boasting hillsides of vines, the fact is that many vacationers also like to try vinos around the urban destination they've landed in, without a full daytrip to the countryside. So, nope, the seventeen tasting rooms of California's own American Riviera aren't plunk in the middle of a field of grapes, but they are near shops and restaurants and, yes, each other. Meaning an official incorporation makes total sense. And now it has happened: The Santa Barbara Urban Wine Trail has "formally incorporated," says a representative, and they are all clustered around the city's buzzy Funk Zone.
IN THE GLASS: And while you can visit and stroll about the stops of the Urban Wine Trail most any day of the week, you'll want to keep Friday, July 27 through Sunday, July 29 on your calendar. That's the Trail's first "Passport Weekend." There will be live music in the tasting rooms and winemaker chitchat and other special happenings. Here's your ticket info and here's more about the passport program. If you've never participated in a weekend passport deal, you know that this is a fine way to try a bunch of places in one swoop? While on foot? We like. So congrats to the urban tasting rooms of Santa Barbara, to La Vida Funk Zone, and cheers to the idea of a perfect pinot on a Saturday afternoon, sipped just blocks from that perfect beach.