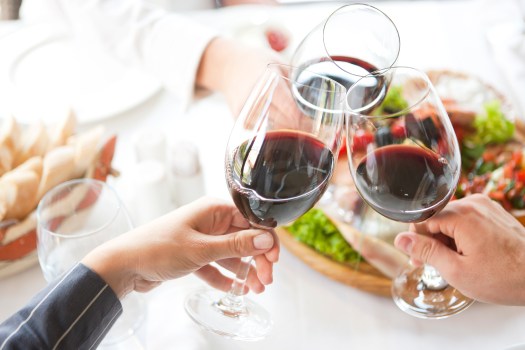 Wine
The 2012 Santa Barbara Vintners' Festival clinks glasses from April 20-23.
HOBNOB CENTRAL: You can be a regular wine weekend goer. You can be a frequent purchaser of top vintages. Heck, you can work in the business and own your own vineyard and easily toss around words like "oenophile" and "bouquet" without thinking twice. And still? And still. And still there's something dead fancy about the term vintner. It suggests that the wine business is a hallowed affair, which, let's be honest, it is, in many ways. And that's a good thing; a little mystique goes a long way for any product, and wine is a beverage that brims with mystiquery. So when several vintners gather together under a banner that says "Vintners' Weekend" you can count on high-minded informational exchange about labels and soil and sunlight and such. And you can count on a great deal of fun and relaxed chitchat. Ready for both of those things? Then make for the Vintners' Festival in Santa Barbara from April 20 through 23.
100+ WINERIES: Several dozen of the Santa Barbara and Santa Barbara-area wineries will be sending out their winemakers -- also a lovely word, if a tad less tony than vintner -- to meet with beverage buffs and talk about what they do. It's a wine weekend with an educational twist, in short, and it is four days long, meaning the learning -- and the tasting -- will be plentiful. So will local bites. There are a number of price points and various passes, but look soon; its the big 30th year for the party, so tickets'll go.