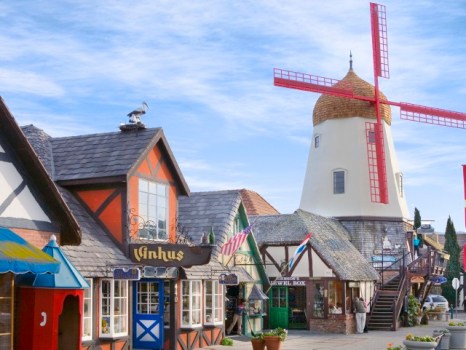 Solvang Visitors Bureau
Saturday, March 5 is Free Museum Day in the Santa Ynez Valley.
GOOD STUFF: Oh Solvang, and Solvang environs. You always own our heart, but more so in the coming days. After all, you're the spot for the upcoming Solvang Greyhound Fest, which is happening Feb. 25-27. Then, just a week later, the whole Santa Ynez Valley Free Museum Day'll be on. The date's Saturday, March 5, and seven museums from Buellton to Los Olivos to Solvang will be participating. We're especially keen to see the train depot in Los Alamos, and that carriage house in Santa Ynez.
GET THE RUNDOWN: Hours will vary by place, but whoa: The museum in Buellton is in the Anderson's Pea Soup. Seriously. Do outings get better? The potential for growing the mind, followed by a reasonably priced bowl of warming, legume-rich soup? That all sounds perfect. And perfectly delicious.