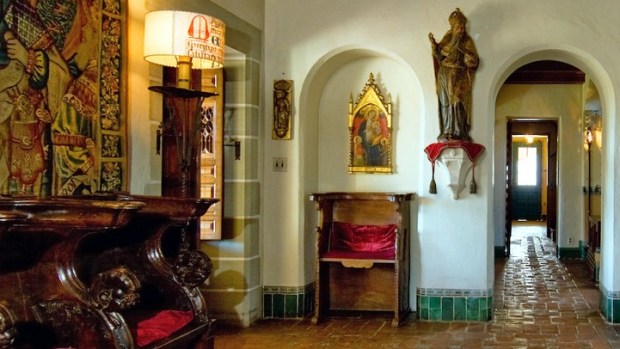 Casa del Herrero
Casa del Herrero's 2012 tours start on Saturday, Feb. 11. The historic house is located in Montecito.
MONTECITO ESTATE: The Spanish Colonial abodes that characterize Montecito have been photographed for numerous books, not to mention television shows galore. The simple reason? They're beautiful. Yes, they also have a lot of history to them, and famous people who have called them home, but they're paeans to an era when craftsmanship ruled and every perfectly fired tile had its perfect place. Chief among these homes is Casa del Herrero, or the House of the Blacksmith. It is also sometimes called "Small Hearst Castle" due to its artwork and tapestries, and one or two photos bear out that resemblance. Unlike Hearst Castle, however, Casa del Herrero keeps a shorter calendar. It is open for public tours from mid-February through mid-November, with a brief holiday to-do or two. But the good news is that mid-February approaches, and the first 2012 tour is scheduled for Saturday, Feb. 11.
WHAT YOU'LL SEE: Lovely grounds dotted with succulents and other Pacific-friendly plants (call the grounds Montecito Manicured if you wish; they're lovely but still boast that slightly wild California-ness that all great Golden State gardens possess). Medieval treasures. And lots of other touches that speak to the home's 1925 beginnings. Tours are twenty dollars and run on Wednesdays and Saturdays.