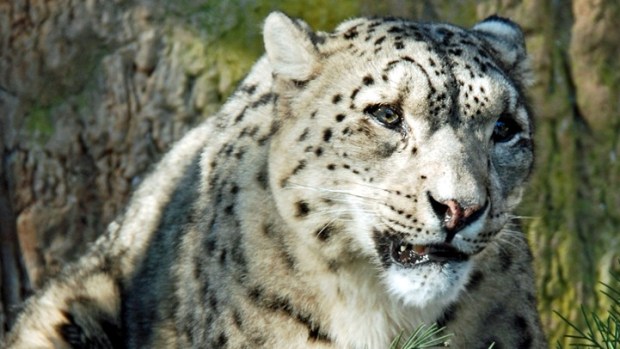 Santa Barbara Zoo
The Santa Barbara Zoo's Snow Leopard Festival gives a big meow on Sunday, Dec. 2.
TRUMPING THE PUMPKINS: Even though we know it is coming, it gets us each and every year. We're talking about the pumpkins and gourds given to zoo animals. Some eat their treats, some play with the goodies, but it is all pretty picture-worthy. And just when we think there couldn't be a seasonal event quite as cute, along comes the very popular, always well-attended Snow Leopard Festival at the Santa Barbara Zoo. It is seasonal because snow is indeed trucked in, for both the human visitors and the animal park's famous leopards to play in (not, of course, in the same place). There's some 80 tons of snow in all, so best suit up the young'uns in non-Santa Barbara wear. Though, this being Santa Barbara, we wouldn't be surprised to see some shorts and beach-ready tees in the mix. Santa's in the zoo, too, and an "iceless" skating rink is, too (it's pretty nifty). And the date? Sunday, Dec. 2.
MORE ABOUT THE LEOPARDS: The gorgeous cats are among the zoo's most famous residents, and they provide a whiskery face for the park's conservation efforts. The pair is named Zoe and Everett. It's nice, too, when zoos build a whole day around a single animal. We love the general bird events and fish fests, of course, but a snow leopard definitely deserves the full spotlight for a day. Not simply so its beauty can be admired, but so its endangered status, and the efforts to reverse that, can also be considered by a wider audience. It's all good, and when snowplay is involved? Even better.