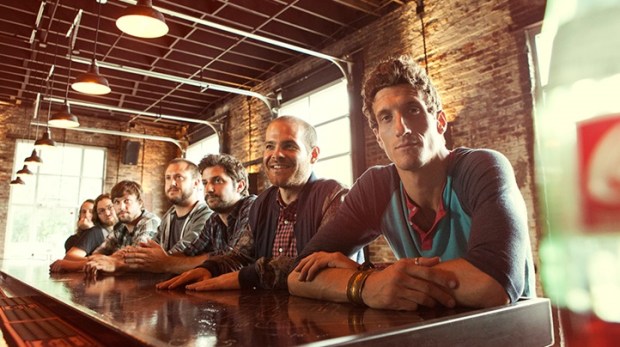 The Revivalists
The Revivalists will rock the 2014 springtime Joshua Tree Music Festival. The vibes flow from May 15 through 18.
LET'S NOT START... at the place where one would be expected to start when it comes to talking about a huge desert-based music festival that unfurls in the springtime. It's practically some kind of law to talk a bit about the Coachella Valley Music & Arts Festival when leading into a discussion of the Joshua Tree Music Festival, which lands in the arid, not-too-far-from-Indio clime a month after Coachella. But those who've attended both know the scenes are miles apart, literally and in all of the subtler, sound-oriented ways. For sure, the music'll still be plenty rockin', plenty jammin', and all of the things you want from music over a four-day tune-packed extravaganza, but the vibe? Pure Joshua Tree. Sound baths and the playing of the bowls is quite the thing up Highway 62, and so The (Positive) Vibration Station shall deliver on that mind-clearing front via the 33 Bowls Sound Bath. There's also a Kidsville area at the fest -- yep, Joshua Tree is very much family-oriented, if you and your fam like to do big music festivals together -- that'll include face-painting, yoga, a front porch magic show, and jewelry making. And shall there be yoga for the adults during the festival? So much. That's one of the centerpieces of the centering scene: easy poses and looking within.
AS FOR THE BANDS...? There are many: The Revivalists, Nahko & Medicine for the People, La Santa Cecilia, Third Ear Experience, and Fly Moon Royalty all have seats on big roster. And the dates? It's on from Thursday, May 15 through Sunday, May 18. Yep, it'll be warm, in the desert, but have you seen the boulders of Joshua Tree under the sun? They kind of glow, right? The festival goes for that same boulder-y glow, throughout, and spreads the positive vibes wide.