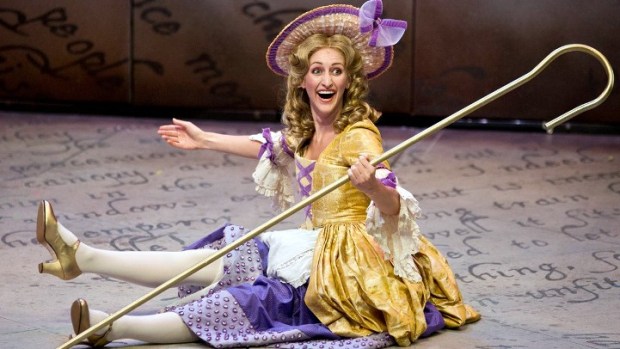 PCPA Theaterfest
Lesley McKinnell stars as The Shepardess in "My Fairytale"; the play opens in Solvang on Saturday, Aug. 27.
HMMM... If you had to pick the California town with the strongest ties to Hans Christian Andersen, what would you say? Yes. You'd likely land on the windmilliest village in all of the Golden State. And you'd be correct; quaint Solvang certainly has some serious Andersenian ties. (Okay, you do, too, Burbank; we realize "The Little Mermaid" was created within your limits.) The PCPA Theaterfest is honoring the fairy tale writer, and his beloved tales, in "My Fairytale," which opens in Solvang on Saturday, Aug. 27.
BIG DEBUT: American premiere for Stephen Schwartz's "My Fairytale," and there's a swank opening night party to celebrate the run. But if you can't make the Aug. 27 soiree, the production will run through Sept. 25. A look at Mr. Andersen's life and creative process, as well as the tales he told, is at the heart of the colorful play; definitely catch it if you love the writer, love fairy tales, or simply want to see how one man helped fashion a genre for many generations of children to come. The location is the Solvang Festival Theater. If you do head to Solvang to see "My Fairytale," make time to visit the Hans Christian Andersen Museum while in town.