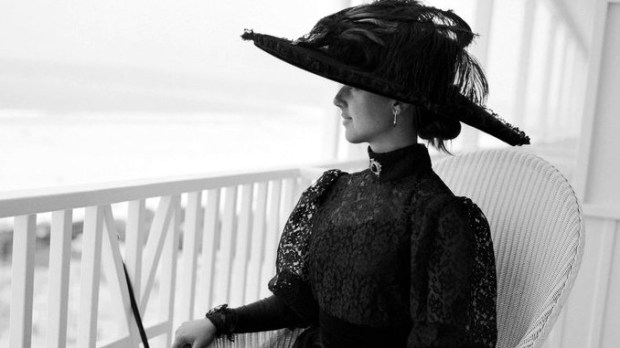 Hotel del Coronado
Met Kate Morgan? She's said to haunt the Hotel del Coronado. A good time to maybe possibly capture a glimpse -- or at least capture the fun of the season -- is at the San Diego landmark's annual Halloween party. The 2013 date is Oct. 26.
GHOST NAMES: The Golden State is often said to be home to ghosts. Hundreds of ghosts, or maybe thousands, and even that is probably on the low end. And we're just talking about the spirits that may or may not haunt libraries, parks, ice rinks, hotels, and other public spots. But how many have a name? Nope, we're not talking about the celebrities that are seen around Hollywood hot spots (seen decades after their passing). Their names were already known during their lifetime. We're talking about those phantoms who've made quite the name for themselves as legendary ghosts. It isn't easy. Hotel brochures and destinations may report "A Lady in Blue" or they might give the wraith a catchy nickname. Rarely, though, does a ghost have a first and last name. But, then, the Hotel del Coronado is a pretty rare place, what with having been a destination for royalty, Tinseltown royalty (hello, Marilyn Monroe), and lots of other guests over its 125 years of ocean-close service. So of course the ghost there is known by her full name and her interesting story. And her name? Kate Morgan.
HER STORY: The hotel has a full release on its famous phantom and an atmospheric video, too. But perhaps you'll have a Ms. Morgan sighting of your own. Nope, looking for ghosts isn't just an October activity, but there is a very spirited night that gathers together many Morgan mavens: Hallow-wine and Spirits. It's set for Saturday, Oct. 26 in the hotel's Crown Room, and it is just for the grown-ups. Both "grown-up trick-or-treating" and "wine tasting" are promised, which are two things one doesn't often spy together. Will you see a third rare thing, in a Kate Morgan sighting? Perhaps. Best study up on her story before hopping that late-October carriage to Coronado.