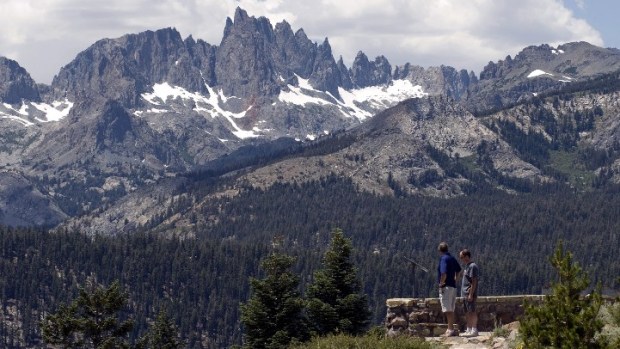 Mammoth
Mammoth Mountain has a $405 Carmageddon deal on during the July 16-17 weekend.
$405 DEAL: We're equal parts charmed and amused that other cities are jumping into what's now unofficially officially known as Carmageddon. The portion of the 405 freeway that will be closing over the July 16 and 17 weekend is in Los Angeles, yes, but towns and hotels and destinations around California are running up the flags for Angelenos. And what do those flags say? Well, they're broadcasting deals, and the deals usually play on the numbers four, zero, and five. See? Charmed.
MAMMOTH'S INVITATION: The big mountain is offering a 405-related deal over the weekend in question. Choose from one of four properties -- The Village Lodge, Juniper Springs Resort, Tamarack Lodge & Resort, and Mammoth Mountain Inn -- and pay $405 for three nights. There will be taxes and extras, asterisk-type stuff, and the dates run from July 13 through the 17 (so find your three nights within those). And then sit back, stare at the peaks, and think about how a mountain traffic jam often involves a mountain goat or two, lined up to eat some grass. De-stressing already.