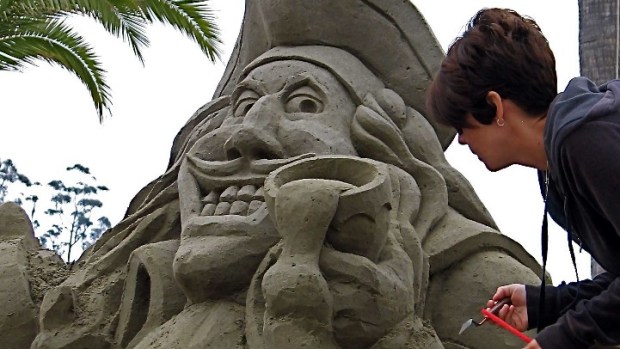 Catalina Island
Summer arrives on Catalina Island with the Flying Fish Festival. It flaps its fins from May 31 through June 3, 2012.
CALIFORNIA/CATALINA: Truth? No one isn't going to say it isn't totally rockin' to live in a state with so much coastline. Let us rephrase that: so much photogenic coastline. Our state is, in parts, very paradise-like. But California, as sandy and as seashelly as she may be in parts, is no island. We happen to be joined to Arizona and Nevada and Oregon and the rest of North America, meaning that if you head for the eastern edge of our state? Spoiler alert: You won't find shoreline. But we are lucky to call a number of islands our own including Catalina Island, which is up there for most-visited honors (probably close with Alcatraz Island, we'd imagine). So when Catalina decides to welcome summer, we take notice, not simply because of its island status but because the postcard-sweet place has been perfecting summer for so long. And helping the island out? The flying fish.
DO THEY REALLY FLY? Nope, they don't, but how they zip out of the water and flap their fins definitely gives the impression. Meaning people love to go out on boats and see the nocturnal show. Meaning that Catalina Island throws an annual party just to fete those famous fish. The 2012 festival runs from May 31 through June 3, meaning that it hits just at the start of the flying fish sightings. (The watery wonders don't make appearances year-round; the flying fish season basically follows summertime, from late May through September.) There will be a lot of breezy to-dos over the four days, if you want to make a full thing of it (we like beach bingo and the boat building competition). And make sure to buy a ticket on a nighttime boat that heads out expressly to find the fish; you don't want to visit the island and miss that. Flap flap flap.