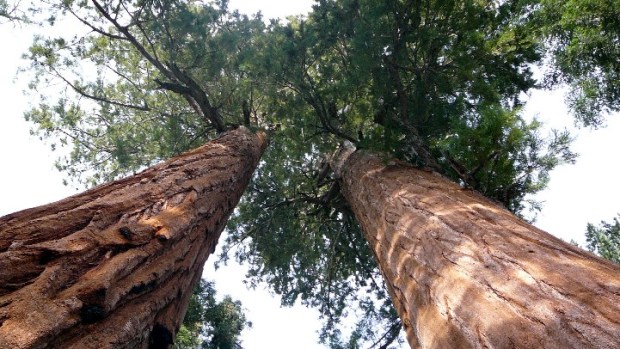 Wuksachi Lodge
The Wuksachi Lodge's famous neighbors, the sequoias.
WUKSACHI WORD: If you've been to the Wuksachi Village & Lodge in the heart of January, you know that it very often looks like a movie set. It's a warm-lit oasis in a snowy, mountain-high world, with white stuff piled high around some of the sky-high-iest trees on the planet. But January 2012, while only a week old, has played a bit differently, pretty much across the state. Piled-high snow? Not so piled high. And the days have definitely been deeply unJanuarylike. The Wuksachi is still that warm-lit oasis, but even people not into being iced-in for the weekend can make the lodge. And a great time to make for the lodge? The weekend of Saturday, Jan. 14 through Monday, Jan. 16, when Sequoia National Park waives admission for Martin Luther King, Jr. weekend.
DRIVE-UP DETAILS: All the national parks are waiving get-in fees over that weekend, but if you haven't been to California's first national park -- the Sequoias -- then consider a visit. And, of course, when we say "Warm Wuksachi" we aren't implying you should pack the bikini and cocoa butter. It's still winter in the mountains, but it may go down on record for being the most summerlike winter in recent memory.