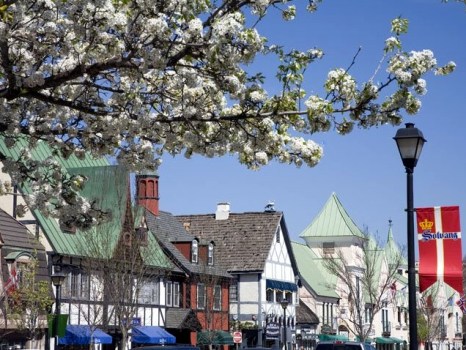 Solvang
The 2011 Taste of Solvang is from March 18-20.
FLAKY TASTY GOODNESS: Have you gotten a chance to try out that Solvang-produced Sweet Treats Trail Map yet? The guide to all that is crusty and fruit-filled and chocolate-coated and within or near the windmill-cute city? We'd say just about any time is a fine time to try it out, except maybe the weekend of Friday, March 18 through Sunday, March 20. The reason we're hesitant is that happens to be Taste of Solvang weekend, and we can only imagine you will have so much excellent eating to do, if you participate, that the Sweet Treats map can wait for another weekend.
TASTE TO-DOS: Friday night is the Dessert Reception (we love how Solvang is so upfront about its sweet cravings; the pastries are the first thing out of the gastronomic gate during the big foodie weekend). Saturday is the Walking Smorgasbord, and a walkabout to various wine rooms, and Sunday is picnic time. Basically anything you choose is sure to be highly Solvangian in nature. We suppose that could be translated in several ways, but to us it means cozy, tasty, and easy to walk or cycle to, within the village boundaries. Plus plus plus, in our book.