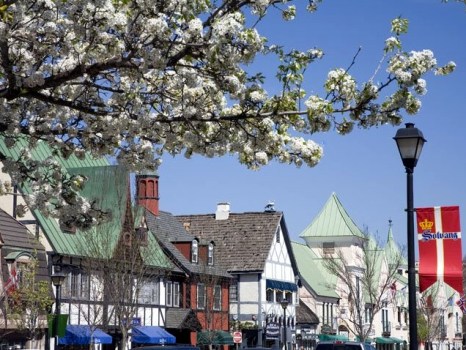 Solvang
The 2012 Taste of Solvang dishes up the good stuff from March 14 through 18.
RARE COMBO: There are many towns in this nation that boast a vibrant wine scene. Or they're located next to a noted wine country. And still other cities are famed for their sweets and bakeries and breads. But when you've got both, and you've got a few giant windmills, and a thriving history, well. Your name is Solvang. Of course, the Santa Ynez Valley burg has more cuisine-nice goodness beyond its pinots and aebleskivers, and that goodness is much on display during Taste of Solvang. The annual, multi-day eat fest turns 20 in 2012 with a five-day party from Wednesday, March 14 through Sunday, March 18. And our two favorite words, beyond aebleskiver and wine? Walking Smorgaasbord.
SAVORY SCHEDULE: About 40 or so eateries and local stops'll put out the bites on Saturday, March 17. You'll get a map with your ticket, meaning you can just walk to the locations at your leisure (thank you, Solvang, from the cockles, for being so walkable on days such as this). And while the Walking Smorgaasbord happens earlier in the day, a wine tasting go-around is scheduled for later that evening (thank you, Solvang, from the cockles, for being home to so many fine tasting rooms). It's a big weekend for the small village and for people looking to dine well. A weekend passport is $75.