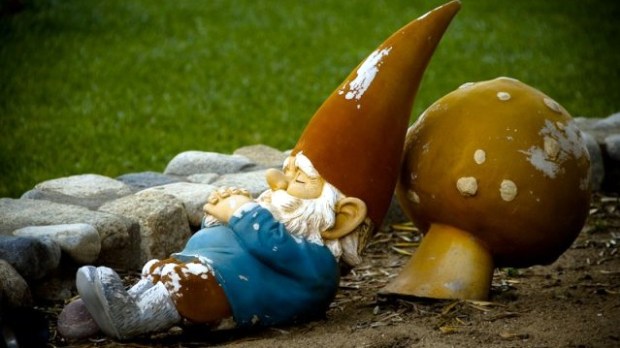 Briar Rose
Briar Rose Winery has fairytale ties aplenty. Oh? And vino, too.
GNOMES, COTTAGES, AND RIESLINGS: Maybe it is the fact that the "Snow White and the Seven Dwarfs" is getting a 75th anniversary screening at the Chinese Theatre in just a few days. Maybe it is the news that the Tam O'Shanter, the very restaurant where Walt Disney and his famous animators used to lunch, has revived some of its 1940s menu for all of April. Or maybe it is just that, being a Californian, we have an affinity for the fairytale imaginings of people who once worked as Imagineers. Maybe it is all of the above reasons we're thinking of Temecula's Briar Rose Winery, a place that was indeed built by an Imagineer and has a few storybook touches. And, wine, of course, which is a great thing to think about.
ABOUT THE BRIAR ROSE: Beldon Fields founded the winery a few decades ago. Even his name sounds a bit fictional, right? Which we love, since he helped build Fantasyland and Toontown in Disneyland. So when it came time for Mr. Fields to build in Temecula, of course he went cottage-style. The Linkogle family bought the Fields estate about twenty years ago, and, soon after, began growing grapes and making wine. But the cottage-y, fantasy-sweet feel? They kept it. So call it the best of both worlds; a happy-ending setting to appeal to kidly sensibilities and vino to appeal to the grown-up palate. Check out what's ahead for the Briar Rose, or give them a stop-by during the Temecula Balloon & Wine Festival, which is scheduled for the first few days of June. No need to wear your princess costume; just a love of a storybook setting and wine tastings will do fine.