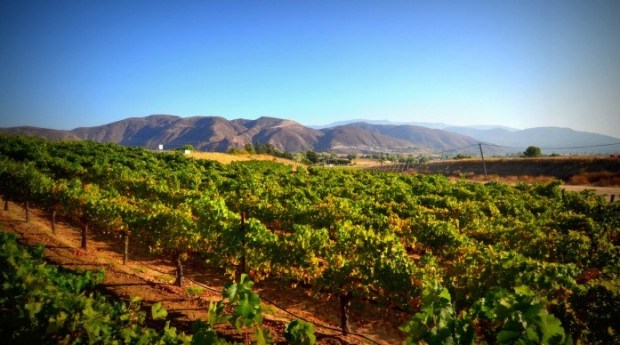 Temecula Valley
World of Wine -- or "WoW," if you prefer -- returns to Temecula on Saturday, March 2 and Sunday, March 3.
WHEN CELLAR DOORS OPEN: The chance to sip at the barrel is one that comes around in the wine world from time to time, but it is usually a single winery hosting the exclusive event, or perhaps a small clutch on vineyards located at one end of a verdant valley. Then there's World of Wine, Temecula Valley's giant barrel-sized tasting event. Multiple venues creak open the cellar doors (okay, we don't actually know that they creak, per se, but can't you hear them do so in your imagination?) and invite fans to try more esoteric vintages or libations that aren't yet on the shelves. What's inside a barrel can have many different stories, stories that are fun to listen to while holding a glass (especially if the lead winemaker or a person deeply in the know is explaining). The next World of Wine -- or if you want to be catchier, call it WoW -- is up on Saturday, March 2 and Sunday, March 3. And here's the straight deal: It'll sell out.
NO GUSSYING THAT UP: It just will. It has in the past and it will again. Because visiting Temecula's wine houses is already a popular activity, but throw in the more intimate, rarer taste angle of WoW and you have the fans ready to purchase tickets. They're $99 for both days, but if you buy before Feb. 1 you'll shave a cool tenner off that price. Over 30 wineries'll be in the mix, and if every one of 'em doesn't exactly creeeeak open the cellar door, they will be putting out bottles or visiting tanks and barrels to share their best stuff. It's a really good and lively weekend to get to know the valley's beverage-based offerings, too, if you are a beginner in all things Temeculan.