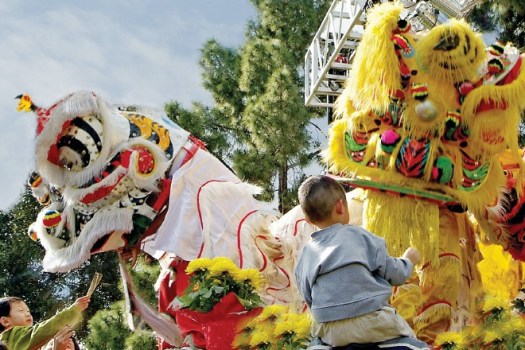 Dang Ho
The 2012 Garden Grove Tet Festival is scheduled from Friday, Jan. 27 through Sunday, Jan. 29.
MAJOR CELEBRATION: The Tet Festival of Garden Grove has long been billed as the largest Tet celebration outside of Vietnam. The sizable party bears out that fact; it lasts for three full days -- in 2012 the dates are Friday, Jan. 27 through Sunday, Jan. 29 -- and the fact that the festival calls upon some 200 staff members (a large number to handle the even larger number of visitors who regularly attend; put the revelers in the 100,000+ category). But people don't attend the Garden Grove Tet simply because it is one huge party; everyone has their favorite parts, from the lion dancers to the tasty foodstuffs (we dream of the banh khot, year after year) to the interesting array of contests to the always sweet and positive them ("Spring of Peace" is the banner for this year). And yep, this Tet has a knack for producing the annual icons that make us squee the most; their dragon for this year is flat-out adorable. When you've been around for over three decades, though, you do have the knack for getting things right.
VISITING TET: Due to its size, you'll want to check out parking and shuttle info before making for Garden Grove. An adult ticket is $5, kids get in for four dollars (if they measure at under four feet). Here's a video montage from a couple of years back.