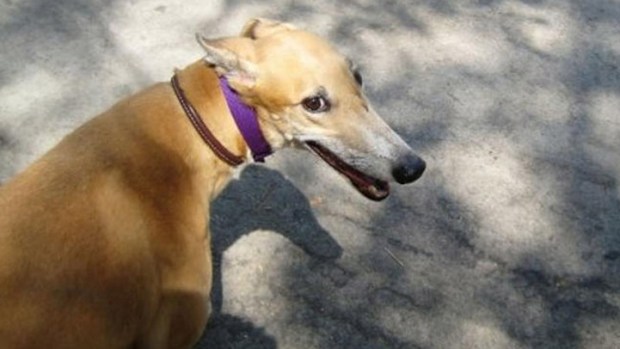 Olsen Ebright
Greyhounds are set to gather in Solvang from Feb. 21 through 23, 2014.
10 YEARS OF GREY-TNESS: Just about every dog breed enjoys multiple annual gatherings, and some are known for weekend meet-ups at local parks in several cities across the country. (We're looking at you, French Bulldogs, with love, of course.) But there's something a bit sweeter, just maybe, about certain dogs gathering for their yearly to-do. Mutts and mixed breeds deserve some romp time in an official mandated way, so any time one of those muttly happenings comes down the pike, we cheer. And the greyhound? It's a breed with a strong rescue following. Of course, each breed boasts dedicated rescue groups, but given that the greyhound is known for racing, and later retirement, fans of the breed have a number of different considerations to ponder as they go about their rescue work. But there should always be time for a little rest & relaxation, and, yep, romping, and the greyhounds get that, too. Actually, in a rather big way: Solvang is home to one of the biggest meet-ups around, the West Coast festival. And it marks year number ten from Friday, Feb. 21 through Sunday, Feb. 23.
SPEAKERS, SOCIALIZING, AND THE SOLVANG STREAK: The three-day roster is a full one, but a few of the highlights include the Saturday "Solvang Streak," where the attending greyhounds break into full gallop, and the Solvang Walk, where the greyhounds stroll through the village. If you were a tourist in town, looking to enjoy some pastries, and you suddenly saw dozens of greyhounds sauntering your way, wouldn't be delighted? And think Solvang's a little bit magical? Probably, right? For information on the gathering, break into a good clip and run this way.