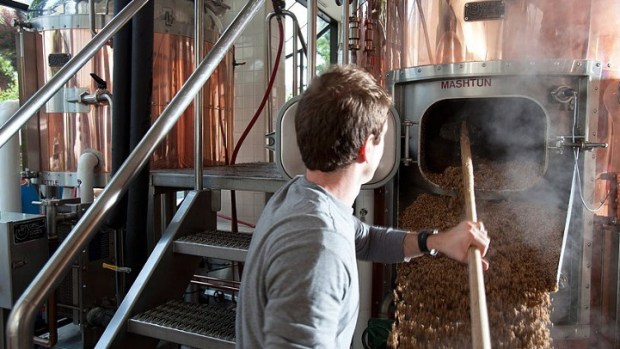 Peter B's Brew Pub
Want to take in the foam of Monterey? There's plenty to choose from, including Peter B's Brew Pub.
BEER ON THE BAY: That lovely Carmel Wine Walk-by-the-Sea map we recently spoke about made us do one thing. Well, two, actually. The first? Start planning our next visit to the cottage-iest village in all the land, where we shall drink merlot and swirl pinot and stroll from one vino-sweet spot to the next. The second thing we got to doing is thinking about pub-crawling in the area, or, rather, if not the immediate area, than Carmel's neighbor to the north. It turns out that Monterey has a fine tavern or two -- we know this won't come to a shock, if you've been to the city -- and the nice come-visit-Monterey people have rounded up a few pubs for us that might add up to a good crawl. There's no map for this one, so you might search and find out which bars are nearest your hotel and can be walked. Kind of a pleasurable activity, right?
ON THE LAGER-Y LIST: Peter B's Brew Pub, which features "locally grown cascade hops" as well as Firkin cask parties every month (love a good Firkin cask party). The Carmel Valley Brewing Company gets a shout-out, too, in particular for its small-batch blonde ales. Mucky Duck, Will's Fargo Restaurant & Saloon, and Post No Bills Craft Beer House are three more local favorites. To put together your perfect Monterey pub crawl, check in with the visitors bureau for more suggestions. And make sure whatever pubs you pick that they are crawlable; we ourselves like to stay within a few blocks, although we realize there are heartier hops fans out there.