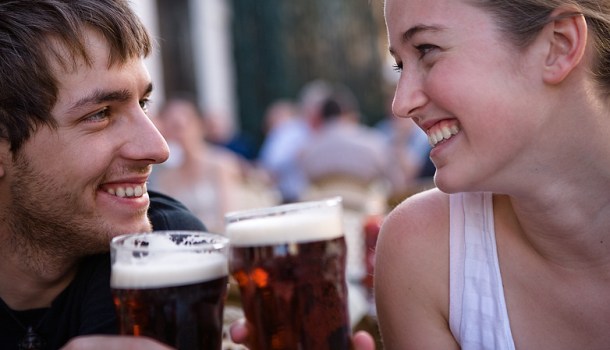 Beer
May is Craft Beer Month around the Santa Ynez Valley. Where will you sip suds?
STEP ASIDE, WINE: Areas that are really good at making one thing are very often really good at making a lot of different things. It makes sense, right? If a lot of effort and heart goes into a single product, that's likely the style and commitment that the locals bring to a host of stuff. Which means that the Santa Ynez Valley, which famously excels at making a certain corked-bottle, white or red or sparkling beverage, also does an excellent job with a certain bottle-cap'd, amber or golden beverage, too. Nope, beer isn't the usual first drink that people cite when the Santa Barbara wine-making region is named -- movies like "Sideways" assure that it will always be wine first -- but brews are on the rise. The valley threw its first Craft Beer Week in 2012, in conjunction with American Craft Beer Week, but the Santa Ynezers are going one better this year. How? They're turning Craft Beer Week into Craft Beer Month, as if by magic, or at the very least crafty planning.
MAY IS THE TIME: All of May has been given this foamy designation. And while events aren't on every day, there are some highlights: Buellton Brew Fest pours on Saturday, May 11 and the Solvang Brewing Company throws a brewmaster's dinner on Wednesday, May 15. And Firestone Walker will release a few special ales during the course of the celebration. But, but, but -- what if you can't make it down for any of that? Fear not, as there is the craft brew map. Nope, you don't have to bid Santa Ynez wine goodbye forever, but getting to know its hop-laden, amber-sweet cousin is definitely a pleasant, heading-into-summer diversion.