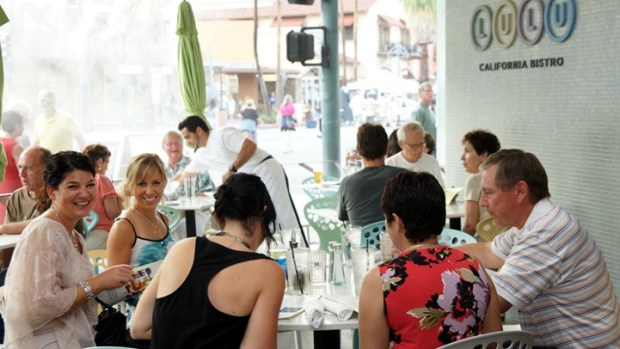 Palm Springs Restaurant Week
Palm Springs -- and the Desert Resorts -- Restaurant Week gets sizzling from June 1 through 10, 2012.
JUNE UNDER THE SUN: There are many things to like about the Palm Springs and Desert Resorts Restaurant Week. Chief among those things? The fact that the area is renown for being home to many excellent eateries. (When we see the occasional restaurant week in an area that isn't known for its dine-out scene, well; we applaud that, too, because you can only build from there.) But the great dine-out choices aren't the only reason we're sweet on the P.S. eat-out event; we love it because it happens the first week of June. Right? Do we need to say anything else there? If you've been to Palm Springs in June you know you don't need to pack your parka; heck, you barely need more than a bathing suit and sarong. That's some most awesome audacity, right there, planning a major food event in the hottest period on the calendar. And our personal postscript? As we've said in this space, we absolutely love Palm Springs at its hottest. Sweet, sweet heat.
NOW, THE RESTAURANTS: We've taken our time getting to the list because the list is so big we can hardly dig in. But here are a few names you're likely to like: bluEmber, Johannes Restaurant, Las Casuelas Terrazza, and Spencer's Restaurant. One look at the list tells you the venues run from La Quinta to Rancho Mirage to what is perhaps the eatiest strip in all of the desert, Palm Canyon Drive. There will be a lot of night dining options, of course, but we'll be happiest at 2 p.m., when it is capping 100 degrees, and we're under a mister downing a giant fresh avocado-laden salad and an Arnold Palmer, extra ice. Summer in P.S.