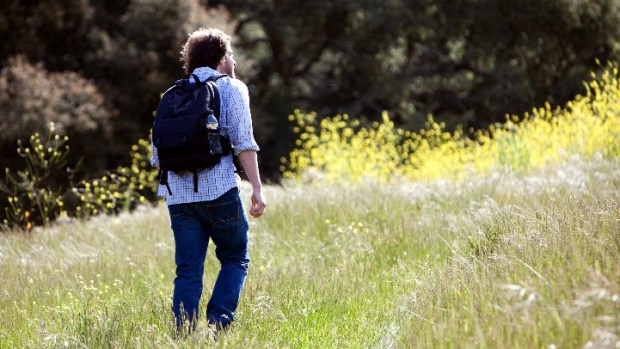 Santa Ynez Valley
June 2 through 9 is Santa Ynez Valley Trails Week. What new path are you hitting?
BREATHE EASY: Have you ever been driving up or down the 101 -- which we think is fairly relaxing and darn scenic, as freeways go -- and turned into the Santa Ynez Valley? Oh, maybe you're headed for Los Olivos or Solvang or maybe you're just cutting through to Santa Barbara. Do you have that feeling of instantly depressurizing? Of the shoulder knots untangling? It's just all of those soft hills and paintable trees and the sense that, if you took in a really deep inhale, it might have a touch of chardonnay-esque flavor to it, or perhaps the tang of olive oil. In short, it is an area much associated with instantly helping stressed people get less so. But the best part about it is you don't have to hit the wine tastings or the vineyard circuit if you just want to be one with nature in Santa Ynez Valley. You only have to seek out the area's excellent trails.
HAPPY TRAILS: And early June is a great time to do so. That's when Santa Ynez Valley Trails Week arrives -- this year it is on from Saturday, June 2 through Saturday, June 9 -- and brings with it a host of outdoorsy to-dos. A wild horse sanctuary tour, a beer trail day, biking events, and, yep, wine happenings are all part of the trail-centric fun. But say you just want to take to the trails, walking stick in hand, to breathe in some of that perfect wine country air? There's a printable map handy. Whether it is about the wine or merely unwinding, a path awaits. And that's year-round, too, not just in June. Ah. Feeling less stressy already.