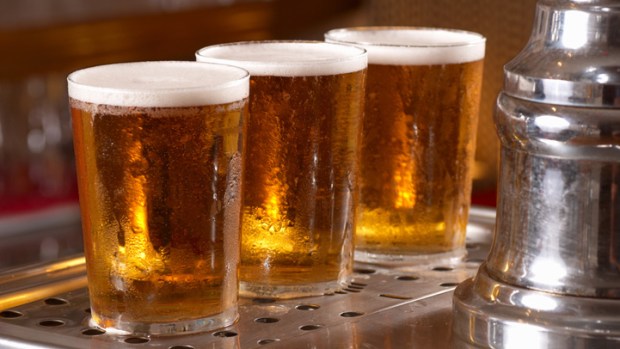 Shutterstock
The Santa Barbara visitors bureau has six ways to find your fancy brew.
BEER IN WINE COUNTRY: The words "wine country" are roundly tossed around on brochures and in travel magazines and on recommendation sites. But "beer country"? We hear that less. Far less, in fact, which is sad (and we never, ever hear "milkshake country" or "cinnamon roll country," which seems a travesty). But one of our state's famous wine country regions does happen to boast a bit of beery sweetness to it. Perhaps, within the wine country of Santa Ynez and Santa Barbara, there is a "beer municipality" or, hmm. A "beer town"? Okay, we'll ponder that, but while we do ponder this tasty-looking set of local microbreweries the Santa Barbara visitors people have lined up on the bar.
HELLO, HOLLISTER: The Hollister Brewing Company in Goleta does catch the eye. It has garnered a host of medals at the Great American Beer Festival, and it has a three-buck pint night on Mondays. (Any tavern not paying Monday special heed may need to rethink that decision. May we politely suggest. We're done. Moving on.) The upshot of the Santa Barbara Six is this: Even if you're not the biggest wine drinker, but you still like an adult beverage in a cold, frosty mug, you can find what you're hankerin' 'round the pretty American Riviera. Yeah, we said "hankerin'," but when when talking microbreweries and salt-of-the-earth, hand-crafted beer, the word just fits.