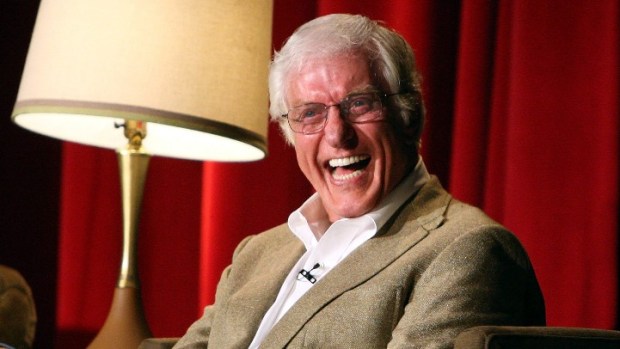 Getty Images
Dick Van Dyke will appear at the 2011 D23 Expo in Anaheim.
Disney x 1000: We were about to start this post with this sentence: "Disney fans are soon to descend upon Anaheim." But, of course, when are Disney fans not in Anaheim in great numbers? Huge numbers. But once every so often, big groups of fans show up in Disneyland's hometown to participate in one thing: D23 Expo, which is, in short, the convention for everything Disney. And we mean everything. If it is made by the company, if it appears in one of the theme parks, if it is on a pin or a t-shirt or a movie screen, you'll find it at the expo, or a reference to it. And what else will you find there? Stars. Lots of stars.
HOORAY BERT! While many celebrities are slated to attend the Friday, Aug. 19 through Sunday, Aug. 21 convention, we're most chuffed about Dick Van Dyke. Bert from "Mary Poppins"! Oh yeah. Total Disney royalty. But writer Dave Barry will also be there, and animation wiz Don Hahn, and cast members from "Lemonade Mouth" and other Disney TV and movies. So props for all of them as well. You'll want to see who is showing when and where -- if you've been to the Anaheim Convention Center, you know it is vast -- before making for Anaheim. Planning ahead and all that. And now we'll say his name again: Dick Van Dyke. It's a jolly holiday, indeed.