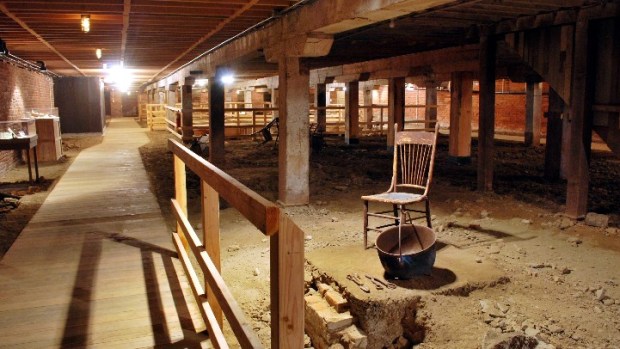 Brandon Darnell, Sacramento Press
Underground Sacramento tours start up again on Saturday, March 31.
SUBTERRANEAN WORLD: There are many storied cities in the Golden State, but Sacramento seems to have more stories than most. We don't think it took another town's share of tales -- although we could all probably name a town or two that could use a few more interesting yarns -- but it practically brims with gold diggers and train barons and Pony Express riders and people who wanted a new life in what was, for a time, the place the entire world went to to find that new life. (That still happens today, too, right?) There are places in the Old Sacramento that still hold artifacts and mementos and other items that summon those tales, and one of the main places just happens to be beneath all of those wood-planked sidewalks. Yep, Old Sactown indeed has an underground, and the Underground Tours thrown during the warmer months have proven to be extremely popular. And we're happy to say they're just about to start up again, on Saturday, March 31.
ON THE TOURS: "(E)xcavated foundations and exposed pathways" are two of the sights but there's a bit of furniture and other itemery along the way. A guide will explain what went down underground over the hour-long walk. We'll also add that the walk is along uneven surfaces, but then you might expect that, given the subterranea. Adults are fifteen bucks, and while the tours are only happening on weekends in April and May, they'll expand come the busy summer season.