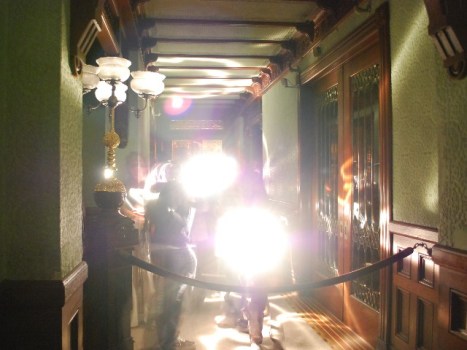 Winchester Mystery House
The Winchester Flashlight Tours start on Friday, Sept. 30.
DURING THE DAY? The Winchester Mystery House is highly atmospheric. It could loan oodles of atmosphere to most any other landmark in California and still have enough intrigue and aura to keep the crowds coming. And the crowds have been heading for the San Jose landmark for years and years, mostly for daytime tours of the rambling pile built by one Sarah Winchester. (You surely know the heiress was told to build onto her house forever, to appease spirits and keep the peace.) But the nighttime tour? Less common, but surely desired by those who'd love to see the house in shadow and quiet. The Winchester does hold flashlight tours from time to time, but, come October, the after-hours walkabouts take up the bulk of the attraction's calendar. And in 2011? They kick off on Friday, Sept. 30.
DETAILS: The tours are going on several times nightly over several October nights (the nights are clustered around the weekends, note). Price is $45. And this is a buy-it-ahead deal, given their popularity. So, even if you've seen the Winchester in daylight, you'll want to see it on an autumn evening. Atmosphere? The Winchester Mystery House owns it.