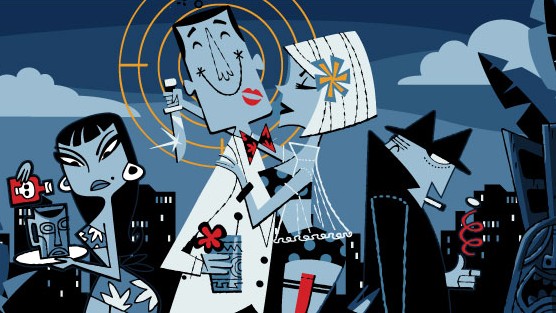 Tiki Oasis
Tiki Oasis summons a different era, with a dash of fantasy, from Thursday, April 16 through Sunday, April 19, in San Diego.
VINTAGE VA VA VOOM: No one would argue with you if you claimed we're living in a day without a ton of va voom. Sure, our modern era has style, and luxury, and maybe even a few noteworthy trends -- we won't say skinny jeans here, but you might, if you like -- but for that sassy, bon vivant, global chic thing we sometimes have to look back. As in 40 or 50 years back, to the era of James Bond and tiki bars and Elvis and big-finned cars and drinks so large and fruit-filled they practically needed to sit on their own individual cocktail table. Plenty of people still long for that va voom-packed era, and many of those people will be in San Diego from Thursday, Aug. 16 through Sunday, Aug. 19 enjoying Tiki Oasis.
WHAT IS TIKI OASIS? It's a merry mash-up of dress-up and cocktailing and retro mischief. So often an event's summary will take the "what you need to know and nothing more" path, but we like the Tiki Oasis bullet point: "In 2012 Tiki Oasis will be occupied by a den of spies, secret agents, and villains, all out to reach the same goal: to have fun for four continuous days while imbibing the world's greatest cocktails." A bevy of va-voom-ish haps are afoot, including a talk called "Growing Up Mancini" -- love -- and several music events. Oh, and a vendor marketplace and a car show and a look at Tiki pulp cinema. It's really a wide-reaching round-up of everything suave and '60s-era, with a potent dash of fantasy and dress-up. Tickets are going. Now excuse us while we step away; our shoe phone is ringing.