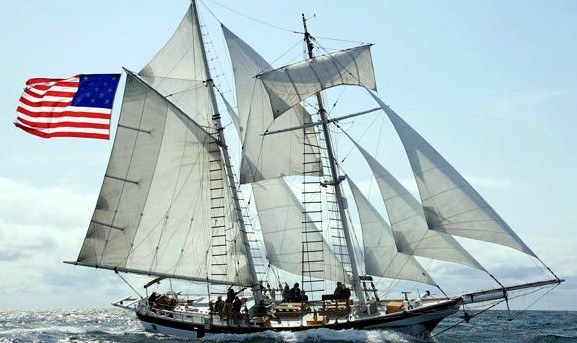 Amazing Grace
The Amazing Grace will sail during the Toshiba Tall Ships Festival. Saturday, Sept. 10 and Sunday, Sept. 11.
DIFFERENT WORDS: People have a lot of different words they go to when they describe a tall ship. "Big" is a frequently used term. "Historic" tends to be up there, too. And "epic"? That gets trotted out, too. All apply. But we've got a few more words to add. "Seeing a tall ship in person is different than seeing it on a movie screen." Okay, that was a lot of extra wordage, but we're imploring boat buffs and history buffs and ocean aficionados and people who like a day out seeing things to make for Dana Point. The Toshiba Tall Ships Festival is on, meaning that those massive sails and masts and cabins and figureheads are out for the admiring. The party is on through Sunday, Sept. 11.
WHO WILL BE THERE: The regal Amazing Grace is set to take to the waters. So is the beautiful Brig Pilgrim and the Spirit of Dana Point. And the Californian is patterned on an 1849 cutter, so it comes boasting lots of old-time flair. As with any major tall ship bash, there are several ongoing events, both on various decks and on land. We'd definitely catch a public tour of a ship, a walk-through at the Ocean Institute, and join in a few sea shanties to boot. You know the words to a few shanties by heart, we're betting? It's not a bad bit of knowledge to have. Quite useful at parties, in fact, and at tall ships festivals, too.