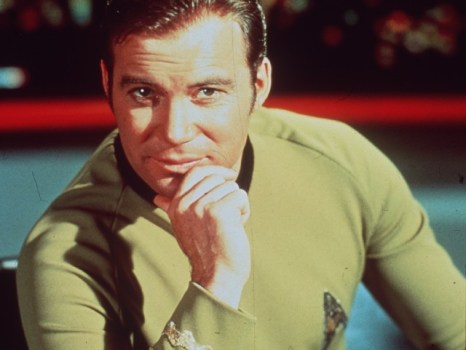 Getty Images
Creation Entertainment will honor the 45th anniversary of "Star Trek" in Las Vegas in August 2011.
SURPRISE? Mais non. Trekkers and their showly devotions are high up on our list of Most Favorite Things Ever. And that they're already signing up for the big Las Vegas "Star Trek" convention, just under a half year out, delights but doesn't catch us off guard. After all, the August gathering will celebrate the 45th anniversary of the seminal series, and, hoo boy, "Shatner, Nimoy, Stewart" are all said to be attending, per Creation Entertainment.
IF YOU CAN'T WAIT... There's a San Francisco convention over the March 11-13 weekend. Leonard Nimoy and Nichelle Nichols are on the roster! All right. Here's a thought: Can you do both the Bay Area and Sin City? Can you ever have too much Trek? Tribbles, maybe, but not Kirk and Spock. Never.