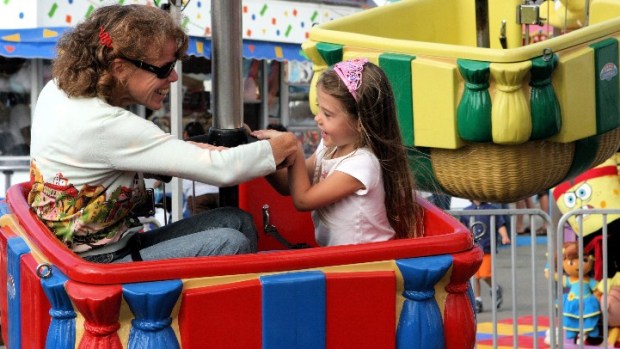 Ventura County Fair
The 2011 Ventura County Fair runs from Aug. 3 through 14.
MIDWAY LE MER: What's in the background of most county fair posters? Probably a barn, or a Ferris wheel, maybe. Maybe something carved out of fried dough. Perhaps a field of corn. But an island? And an ocean? That's what's in the distance on the 2011 Ventura County Fair poster. And if you've been the Ventura County Fairgrounds, you know that isn't a bit of outlandish whimsy created for extra poster pizzazz. The annual August midway-and-merriment party is indeed one of the only county fairs in the country to be a short walk from the beach. If doing the beach and a spinny, upside-turning ride or two on the same afternoon appeals, get to Ventura during its Wednesday, Aug. 3 through Sunday, Aug. 14 run.
BANDS AND BUCKAROOS: REO Speedwagon, Pat Benatar and Neil Giraldo, and The Beach Boys are on the roster, as is some PCRA Rodeo action. And the best bit? A fair admission covers concert and rodeo entry (note that motorsports are ticketed separately). Admission to the fair is $12.