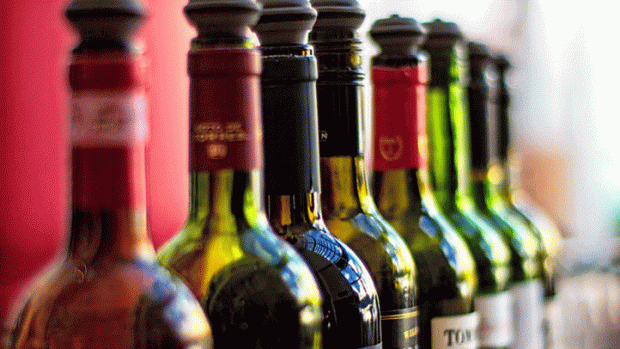 wine
Love the mountains and vino? You're in luck: The Mammoth Wine Weekend is happening from Thursday, Aug. 14 through Sunday, Aug. 17.
HIGH-ELEVATION BEVERAGES: If you were to sip something delicious above, say, 7,000 feet, what would you guess the beverage in your hand to be? Your first answer might be a foamy-headed craft brew, a sip that's long been associated with mountain living, fresh streams, and the perfectly crisp air (to go with the crisp beer). Or maybe you're picturing yourself drinking a hot toddy, by a fireplace, something with warm rum or warm whiskey. Perhaps you alighted on that classic cold place libation, cocoa, something that people pretty much of every age welcome, especially after an icy-mitten'd run down a long slope. But wine? It's absolutely a favorite at lodge restaurants and snowy resorts, but we'll stand on the opinion that beer can still dominate the mountain markets, at least in many minds. Which is why when a wine party lands in a Sierra town, it is worth taking notice and experiencing a libation that doesn't always grab the headlines over hot drinks and craft beers. And there's one to take notice of now: Mammoth Wine Weekend, which will set out the primo vino at two local restaurants from Thursday, Aug. 14 through Sunday, Aug. 17.
WINE WALKS AND GONDOLA RIDES: The mountains typically mean getting active, and the Mammoth Wine Weekend will observe that tradition. Look for a gondola ride up to Parallax Restaurant for a sunset and supper whipped up by Mark Estee ("the winner of Guy's Grocery Games," yep). That's on Friday, Aug. 15, and the next day? A Village Wine Walk invites strollers to move about Mammoth while trying bites and sips and talking about both (and also soaking in all of that pure Sierra-o-sity the village delivers). A Mineral Wines Winemaker Dinner and a Campo Brunch bookend the long, libation-y weekend. So, ready to unhand the mug -- both the toddy mug and the beer mug -- and go for wine in the mountains? Yep, crisp air and a crisp Riesling are as perfect a pairing as fresh breezes and an IPA.