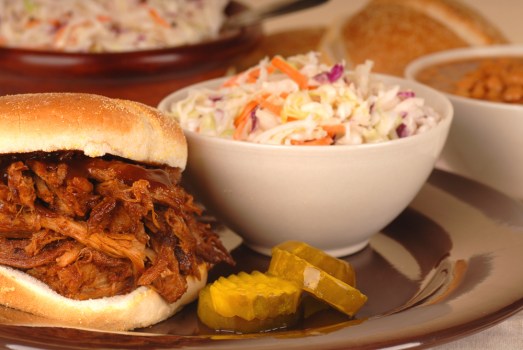 Shutterstock
Where do you like to retro dine around the historic core of Orange?
APRIL 17: Some people may call that Tax Day -- at least for this year -- but we call the middle of April "get moving on booking something for Mother's Day" time. Agreed? You agree if you've ever attempted to put together a wonderful outing for your mommy just days -- and, gulp, even ours -- ahead of her special May Sunday. The fancy, flower-centerpiece-y places are booked. The unfancy, no-flowers-y places are booked. The idea you thought would be fun and funky looks flat and even your second tier plans smell a bit desperate. You're with us? Book something now, then, and make it awesome. Here's pitch one: A food tour. It's like brunch, yes, but without the formalness (in case your lady isn't a formal gal; we know plenty of moms who are not). Plus, you can do it before or after Sunday, May 13, meaning if you still want to take your mom kite-flying or out to tea on that day you can. And a retro food tour? Oh, hello. Mom Central. Wait. A retro food tour is Everyone Central.
VINTAGE OLD TOWNE ORANGE: There are several interesting eat-arounds that center in one of Orange County's sweetest corners, but we're keen on this one, given that it has a retro edge and Old Towne Orange is dang retro-y. We mean, please; there's an "e" on the end of Towne. Doesn't that just make every other Town-named place in existence jealous? It should. The tours take in a bevy of spots, including a farmers market and a visit to the just-refreshed depot. Also, the list includes three of our favorite words "Grinders" and "Specialty Sodas." You, mom, something fizzy, and a gargantuan sandwich. Yep, she'll know you started planning in mid-April, like the sweet child you are. The Vintage tours happen every Saturday and they're $59 bucks a person.