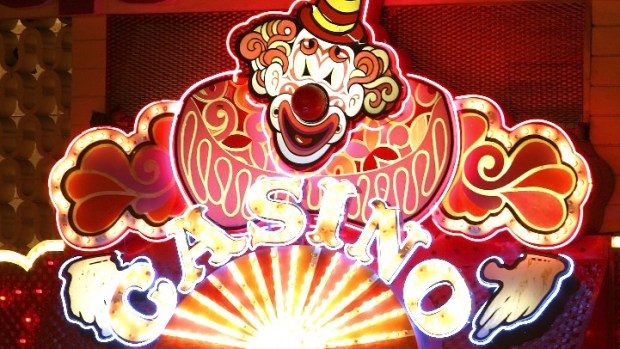 Getty Images
The overnight Las Vegas Neon Cruise rolls from Saturday, Oct. 22 through Sunday, Oct. 23.
BUS TRIP! You've done one of the MONA Neon Cruises, yes? You support the preservation of the classic neon sign, we're sure, so of course you have. You know that the cruise will spin you by several signs that are familiar to you, but you'll also come across some beauties that have never caught your notice. Now. Imagine all of that happening in Las Vegas. Are you pre-overwhelmed? In a good way? We are. Now stop being pre-overwhelmed and look into tickets. Because the Museum of Neon Art's Vegas Neon Cruise rolls on Saturday, Oct. 22.
VIVA PLANNING AHEAD: There are lots of details, since you'll be leaving the state, and you'll be gone overnight, but in quick summary, here goes: You'll board a bus in LA on a Saturday. You'll arrive in Vegas mid-afternoon. You'll do some eating or slot-machining or sightseeing, your choice. You'll get back together with everyone on the bus later that night and do a colorful, blinky-blinky-bulb tour of Sin City. Then, sometime after midnight? You'll head back to Los Angeles, dreaming of all the classic and famous signs you took in (yeah, we like the Circus Circus clowns best). You'll pay $250, and you'll see that money help out MONA. This is a fundraiser. And a funraiser. Should we have even typed that? Yeah. We should have.