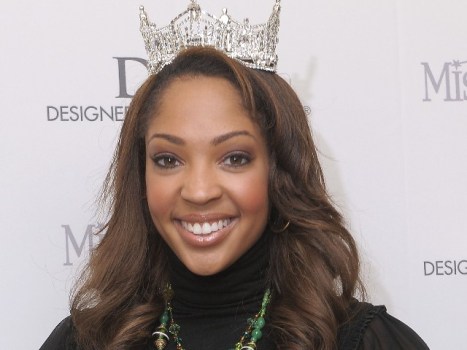 Getty Images
Caressa Cameron, Miss America 2010, will appear at the Jan. 14, 2011 parade at Paris Las Vegas.
ATLANTIC CITY TO LAS VEGAS: Enthusiasts of amusement destinations may discuss the similarities and differences between Atlantic City and Las Vegas at length, with everyone reaching a different conclusion regarding the bonds the two brightly lit playgrounds share. But a new connection has been forged, in the form of the Miss America Parade, an annual sight on the New Jersey oceanside which will be revived in Las Vegas come January 2011.

PARIS LAS VEGAS: The Strip-close location for the Friday, Jan. 14 parade (actually the Arc de Triomphe, to be specific). DSW Designer Shoe Warehouse is a sponsor, which fits, well, like a shoe; Miss America's fancy footwear traditions go back to the "Show Us Your Shoes" era in the '70s (contestants would strut their shods for the crowd). And the event's new moniker, in case you're keeping tabs and plan to go (it is open to the public), is "DSW Shoe Us Your Shoes Parade." Everything happens at noon on Jan. 14.