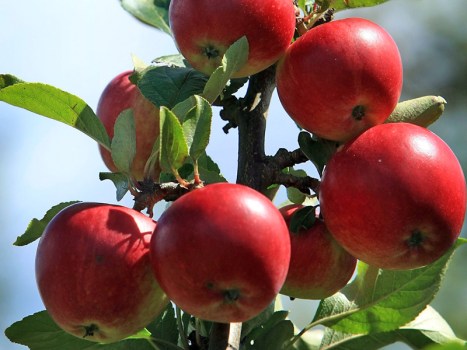 Getty Images
Julian loves apples, and making things with apples.
APPLE DAYS: Julian is one of those funny places, in that every other Californian living south of the Central Valley seems to want to possess it a little bit. Do you know what we mean? If you've been to the historic mountain town near San Diego, you kind of love it so much that you want to tell everyone that you know the best place for apple pie, or the best cute shop, or the best hill for views. You want bragging rights, in short.
AUTUMN IN JULIAN: And come fall, when apple pies are baking from one end of town to the other, *everyone* loves on Julian and wants to talk about the best pie they ever ate, all italics, for emphasis. Our italicized pie was from Mom's on Julian's main drag, but really, let's be honest: You will find great pie everywhere in Julian in the fall. Just go. Go and love on this town and then want to possess it and brag about it to everyone you meet. Apple Days are running through Nov. 15, and there are loads of special events. That is, if you can pull yourself away from the pie. Debatable.