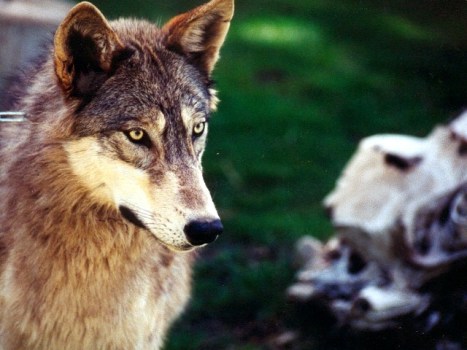 Laurie Rennie
A beautiful resident of the Moonridge Animal Park in Big Bear.
MOONRIDGE HOLIDAY: Could you do two Boos over the Halloween weekend? You could. There's the Los Angeles Zoo's Boo at the Zoo, which is going to boast plenty of "Stomp 'n Chomp" pumpkin action (animals eating squash=photo gold). And, up in Big Bear, the Moonridge Animal Park is also throwing its own Boo in the Zoo on Saturday, Oct. 30.
BEARS TO WOLVES: If you've seen Moonridge on the television, but never in person, this could be an excellent time to visit. After all, things are looking mighty fall-y up the mountain, or so we hear. A few golden oaks can do wonders for starting up that Halloween mood. So can some beautiful animals. And plenty of activities for little animal fans. Also, we should mention that Moonridge also has an after-hours flashlight tour going on Saturdays in October, meaning tomorrow night. Get more info before heading up the hill.