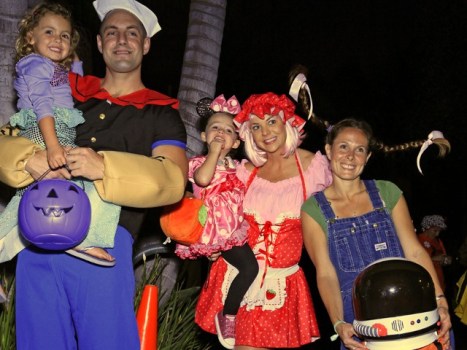 Santa Barbara Zoo
It's Boo at the Zoo time in Santa Barbara.
BOO-ING UP THE COAST: It's true. We have to wait a little bit longer for the Los Angeles Zoo's own yearly Halloween outing -- which will be on Oct. 30 and 31 this year -- but there are ways that people who love animals and love dressing in costume can prepare and celebrate ahead of that weekend. The best way is the Santa Barbara Zoo's own Boo, which is happening from Oct. 22-24.
AND IT IS BIG: Let's start with the fact that some "75 costumed characters" will be in the park. There will be candy. There will be games. There will be ways for not-so-young-anymore tots to get spooky thrills. And, this being a zoo, there will be animal information, and admiring of various beasties. The times run in the late afternoon and early evenings all three days, so check out the details before heading up. And remember that ghoulish get-up.