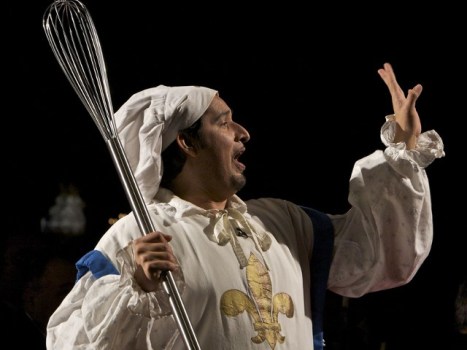 Lani Spicer/Andrea Fulton Productions
The 2010 Bracebridge Dinners open at the Ahwahnee on Monday, Dec. 13.
FA LA LA LANDMARKY EVENT: We got to talking about the Bracebridge Dinners at the Ahwahnee Hotel in Yosemite awhile back. After all, getting tickets and getting up there takes a bit of doing (and sometimes we're all just a wee bit short of "doing" this time of year). But now the Bracebridges have officially begun for 2010 -- opening date was Monday, Dec. 13 -- and we wanted to remind people just in case those set-in-stone holiday plans somewhere non-Yosemite-ish got a bit jiggly. There are a handful of nights through Dec. 25, it is grand, it is feasty, photographer Ansel Adams was once a participant. We do believe he played the Lord of Misrule, which is fantastic. Renaissance Man indeed.