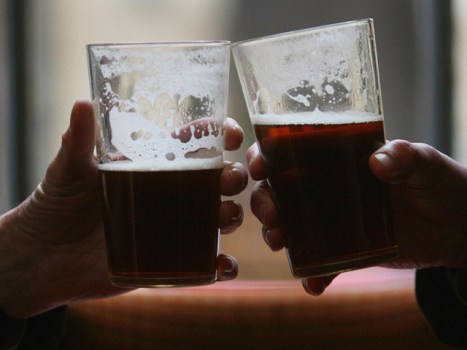 Getty Images
The California Beer Festival happens in Ventura on Saturday, Sept. 18.
RAISE A GLASS IN VENTURA: It's almost Oktoberfest season, and while the California Beer Festival isn't billed as an Oktoberfest, bet the brews on tap will be plentiful. How plentiful? Oh, it is a long, long scroll down on this one. Bootlegger's Brewery, Einhorn Beer Company, Lost Coast Brewery, and Telegraph are just four of the refreshing reps. But there are many. Set aside some time to study the list, if you're a beer scholar.
"SPACE LIMITED": These are two words that figure prominently on the California Beer Festival site. As in, tickets could fizzle away like foam left in the bottom of a mug. So we're mentioning this now, even though there's a good fortnight yet before the fest (we said fortnight because we saw some British ales on the roster). The date is Saturday, September 18. A general is $40, designated driver is $25. And three lovely letters all in a row to finish this off with a flourish: BBQ!