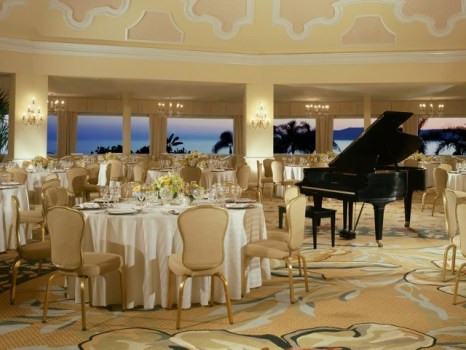 Hotel del Coronado
Celebrate New Year's Eve at the Hotel del Coronado.
CORONADO AND CROWN (ROOMS): It's true; the company you keep makes the party, but sometimes the right setting can add the oomph (especially if your pals, while lovely, are lacking in the oomph department). The Hotel del Coronado has not just one but two notable locales going for it. One, the Pacific, which is a short pip away. And two, the famous Crown Room, with its L. Frank Baum-designed lights. The Crown Room is the stage for the Friday, Dec. 31 New Year's Eve party at the hotel, and there will be champagne, and a "lavish" four-course dinner, and dancing. (We should note that the reception is in the Crown room, and dinner will be in the Ballroom. So two nice rooms.)
NOW-SCHOOL: We were tempted to type "old-school" right there -- the bubbly and the dancing and the posh setting -- but shouldn't that be "now-and-always-school"? Why do we have to relegate elegance to a former day? That day is now, or, specifically, Dec. 31. Call the hotel about room packages for New Year's Eve, and ticket info for the party itself.